---
4 min read
---
C-Stores See Rising Demand for Grab-and-Go-Home Food Offerings
15 Jun, 2022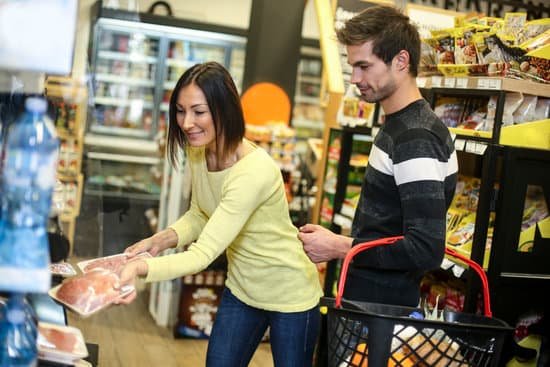 Recent research shows that C-Store customers are embracing take-home meals and family-size portions from a new category of food offering called grab-and-go-home.
"When a hungry customer makes a prepared food purchase, they typically face a binary choice: made-to-order, which maximizes freshness and customization, or grab-and-go, which offers items that can be consumed within the next few hours as they are out and about.
Changing consumer behavior, however, has prompted increased sales of a third option: grab-and-go-home," wrote Convenience Store News Senior Editor Angela Hanson in May.
Coca-Cola's latest iSHOP Study shows a consumer behavior shift since the start of the COVID-19 pandemic with grab-and-go C-Store visiting declining 7.2 percent, but grab-and-go-home visits are up 3.4 percent.
Grab-and-Go-Home Not Just for Dinner Time
C-Store operators with digital signage that can be easily updated with food offerings and limited time specials throughout the day can take full advantage of the grab-and-go-home trend because the hankering for a "home cooked" meal is not limited to supper time.
"On the surface, it would appear that this increased focus on quick food purchases for hungry people at home could boost the dinner daypart, which has long been a challenge for the c-store industry. But Coca-Cola's research shows that grab-and-go-home trips span multiple dayparts relatively evenly, in part because of the pandemic era work-from-home lifestyle," wrote Hanson.
The Coca-Cola research shows that a grab-and-go-home purchases are almost evenly spread throughout the day with:
27 percent occurring in the evening
21 percent occurring in the afternoon
25 percent occurring in the morning
"Because consumers are spending more time at home and within the proximity of their local community, their needs have changed," Stephanie McMahan, category leadership, small store shopper insights, North America operating unit, The Coca-Cola Co., told Convenience Store News. "Retailers can capture more grab-and-go-home trips with expanded immediate-consumption and future-consumption food and beverage product offers that reach beyond in-store shoppers and help consumers solve the need to provide for additional household members and occasions."
The Coca-Cola iSHOP Study Provides Insights
Since 2013 Coca-Cola has been conducting an annual shopper study that is considered the gold standard for its retail partners.
The study is called iSHOP ("Individual Shopping Habits, Occasions and Perceptions") and provides a uniquely comprehensive look at consumer behavior on a daily basis throughout the year.
The study goes beyond Coca-Cola's own beverage categories and gains insight into the shopping experience by conducting roughly 40,000 interviews each year, seeking to answer the following questions:
What's most important to shoppers?
How does this perception of importance influence where they choose to shop?
Does it change across retail channels, and ultimately, how do these critical perceptions drive trial, frequency and advocacy?
The goal is "to be a better business partner and help them understand how to drive action against these metrics," explains Sally Buckley, director of shopper insights & analytics at Coca-Cola.
Grab-and-Go-Home a Logical Step as Grab-and-Go Gains Legitimacy
There was a time when grab-and-go food items were a staple of late-night punchlines, but that perception has been changing in the last decade, especially as younger generations have taken to the convenience of the ready-to-eat meals and snacks.
"Only recently have they gained so much popularity because previously they were thought of as 'second-rate food', says national food broker It's All Goods".
It's All Goods says Grab-and-Go food services are very popular among younger demographics, particularly millennials.
One early study found that while 19 percent of average consumers chose grab-and-go food items, nearly 30 percent of millennials purchase these items.
For many years, grab-and-go offerings in grocery stores, C-Stores, and other food outlets have enjoyed 10 percent annual growth.
It's All Goods says that, according to Datassential – an organization dedicated to helping food & beverage companies of all sizes and segments innovate, sell, and plan, backed by the best data in the industry – more than one in five consumers (22 percent) purchase Grab-and-Go foods from convenience stores numerous times per week, exceeding the 16 percent who do so at grocery stores.
And consumers are thinking about more than their own growling stomachs as they grab-and-go for others.
"Consumers are now evolving the previous 'grab-and-go' mindset to a 'grab-for-myself-and-other-people' behavior," McMahan told Convenience Store News. "While time is always a consideration, when consumers are on their way home to hungry household members, the speed of grab-and-go-home may be even more appealing."
What C-Stores are Offering Grab-and-Go-Home Customers
The grab-and-go-home universe has many offerings including:
Larger individual product sizes
Packaging designed for multiples of the same item
Bundle deals
Meal prep kits
Take-home meals
"For c-store operators, catering to grab-and-go-home customers doesn't have to mean offering something drastically different from their existing grab-and-go lineup. The main difference lies in emphasizing accessibility and the ability to purchase multiple portions," wrote Hanson.
Hanson's article profiled the different way that C-Store operators are tapping into the hot grab-and-go-home marketplace, including:
Spicewood, Texas-based Texas Born (TXB) C-Stores are offering bundles that cater to families such as six tacos in a package or large servings of chicken.
Smithfield Culinary vice president of C-Store sales, Patrick Sebring, recommends that retailers start with grab-and-go-home hot staples such as pizza and chicken wings.
Kwik Trip has launched its Kitchen Cravings Take Home Meals program with meals prepared daily and individually packaged with full cooking instructions on the label. Favorites from the program include cheesy chicken casserole, beef stroganoff, chicken alfredo, meatloaf, and everybody's favorite, mac 'n cheese.
C-store operators are warned that grab-and-go-home sales will not "skyrocket immediately" but there is an expectation that this trend will continue to grow and become a bedrock of food sales going forwards.
Contact PWM today to find out more about its cutting-edge digital signage solutions which can help drive street and pump traffic into your c-stores.
Subscribe to Our Blog
Related Articles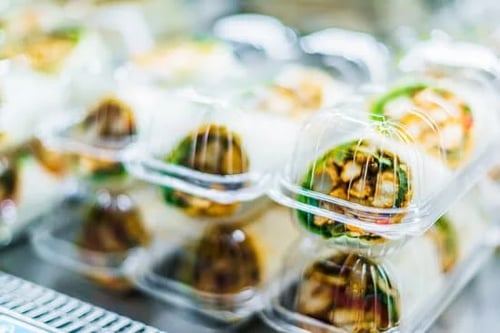 ---
There was a time when convenience stores roadside food offerings were gut-busting at best --and probably should have come with a cardiologis...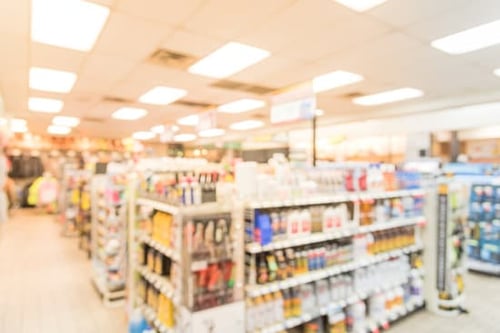 ---
The convenience stores market has not only weathered the COVID-19 pandemic economic storm but there are signs that the industry has emerged ...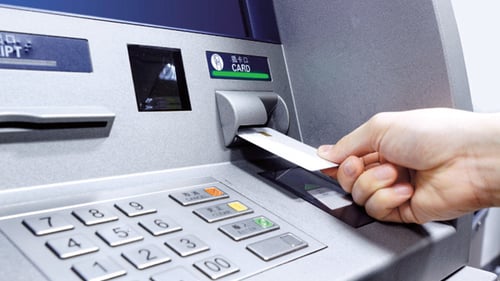 ---
Convenience stores and gas stations have long been on high alert for cyber-thieves who steal credit and debit card numbers from gas pump ski...