---
3 min read
---
Get on the Fast TRACK with PWM's New Intelligent Price Signs
26 Oct, 2021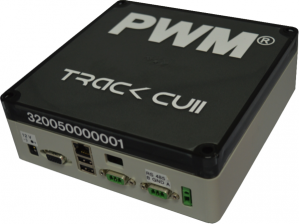 PWM's launch of its TRACK intelligent price signs are just the latest in a line of technological advances the company has ushered in for the gas station and convenience store market.
Back in 1984 it was PWM's Karl Adolf Krawinkel starting the development and mass production of electronically controlled signs that closed the door on an era when some gas stations still needed a big ladder and an employee unafraid of heights to change their price signs.
Just as technology advanced the last four decades, PWM continued its innovations from the introduction of price signs controlled by existing power grids in 1996 to the first LED profit boards in 2000 to the launch of SMD LED price sign digits in 2007.
TRACK Makes Controlling Price Displays Flexible and Easy
Now comes TRACK, which makes controlling price displays flexible and easy, and in a digital-first world, TRACK introduces price sign technology that can communicate effortlessly with us.
In real time, TRACK price signs can alert station operators of the need for check-ups, technical problems, outages.
TRACK's smart tech design allows for cost-effective management and maintenance along with reduced service and travel, especially for those operators with unmanned stations or who cover multiple stations across different regions.
Rising Fuel Costs Mean Price Signs Important as Ever
Price signs are as important as ever for gas stations and convenience stores, especially with fuel prices heading up this fall instead of easing after the summer travel season.
"I don't think we're going to see much of a decline this fall like we usually see," Patrick De Hann, head of petroleum analysis for fuel-saving app GasBuddy told the USA Today.
According to AAA, the national average price of gas has hit a 7-year high, up to $3.34 a gallon for regular, more than a dollar a gallon higher than a year ago when it sat at just $2.17.
Even when gas prices were lower, consumers largely relied on the gas price sign to fill up their tanks according to the National Association of Convenience Stores (NACS) "9 Habits of Gas-Buying Customer" published in 2019.
That NACS research found that drivers shop for gas based on:
63 percent the store's gas price sign
16 percent the store's loyalty card or other gas discount
11 percent the store's reputation for low prices
9 percent the price posted on website
Millennial drivers relied even more on the price sign to stop for gas with 68 percent saying it was the top factor.
TRACK is the Better Way to Control Your Price Sign
When it comes to price signs that capture the traffic of gas-buying customers, TRACK makes it easy for operators to control the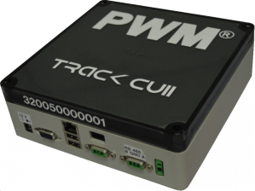 signage.
All displays with TRACK price signs can be adjusted via radio frequency connection or direct at POS via cable.
TRACK also opens a comprehensive feedback channel, supplying real time data via secure cloud connection.
Highlights of the TRACK price sign intelligent modular system include:
User friendly interface
System diagnostics down to every single SMD LED
Individual digital design
Automated price reporting, including time stamp
Proactive maintenance and reduction of downtime
Reduction of travel redundancies
System completely IP67 waterproof protected
Real time status displays
Integration of cash register interfaces into control units
PWM Service Pack includes monitoring, analysis, and fast response times via remote diagnostics.
The Advantages of SMD LED Lights
TRACK price signs feature SMD LED lights which come with a host of advantages.
SMD stands for surface mounted devices and are a special type of high-power LED lights.
The advantages of SMD LED Lights include:
Increased energy efficiency
Wider beam angle
Longer lifespan
"One of the biggest improvements is that SMD spotlights offer a higher lumen output for a lower energy consumption – making them more powerful and energy efficient than older LED lights," says Wholesale LED Lights.
One of the criticisms of LED lights when first introduced is that they were too concentrated and did not spread very well, but SMD LED lights typically have a beam angle of 120 degrees, which exceeds most halogen bulbs.
Quality Assured with Development, Production at HQ
One of the big advantages of TRACK price signs is that the development and production all occurs in Germany, at PWM's headquarters in Bergneustadt.
By combining expertise and technology in one spot, PWM makes sure that all systems are perfectly integrated and working together including price displays, hardware controls, and software.
PWM development and production involves:
Implementing customers displays
3D construction
Automated coating of all SMD modules
Automated center for profile processing
Screen printing equipment
Digital printing
Punch press
100 percent burn in test, conducted by our quality management team
Individual digit assembly
Contact PWM today to find out more about how TRACK price signs can benefit your business.
Subscribe to Our Blog
Related Articles
---
When a sign isn't displaying gas prices properly, it's normal for station owners to get concerned. They need quick answers to diagnose and c...
---
Running a gas station isn't possible without price signs. But spending money to make money can still hurt. Fortunately, a well-made electron...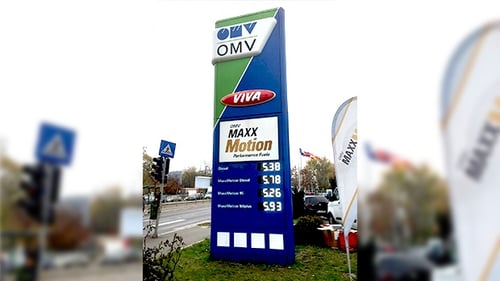 ---
PWM Brings State-of-the-Art LEDs to the Market For more than 40 years fuel stations around the globe rely on German industry leader PWM for ...